Additional services
Musician:
Singer and master violinist Heidi Mantere is a classical-, pop- and jazz music multi-talent. She has much experience in performing solo, she is also happy in both in a duo and band arrangement.
Heidi Mantere is a founder of the HJH Trio. In addition to Mantere, the HJH Trio consists of pianist Janne Hovi and contrabassist Hannu Rantanen.
The HJH Trio's program includes, for example, a wide assortment of jazz standards, evergreen as well as light classical music along with pop songs, waltz and tango as per your selection.
With Heidi as a solo performer you can choose from several themes such as: James Bond; Phantom of the Opera; Frozen as well as more established Baroque / Classical music such as written by the acclaimed 19th century Polish violinist Wienawski.
The program, sound system and lighting is always planned according to the clients wishes and characteristics of the event.
Contact:
Heidi Mantere
Music either as solo, duo or a trio!
Website: heidi.fi
E-mail: heidi@heidi.fi
Exercising / body care:
Heidi Mantere is a pilates instructor. Her speciality, among other things, is breathing technique, efficiency in movement and work-related body siding. Heidi tailors a stretching-, breathing- or relaxing exercise suitable for a conferece day that breaks work period in a lovely way.
Contact:
Heidi Mantere
Body care for conference day
Website: heidi.fi
E-mail: heidi@heidi.fi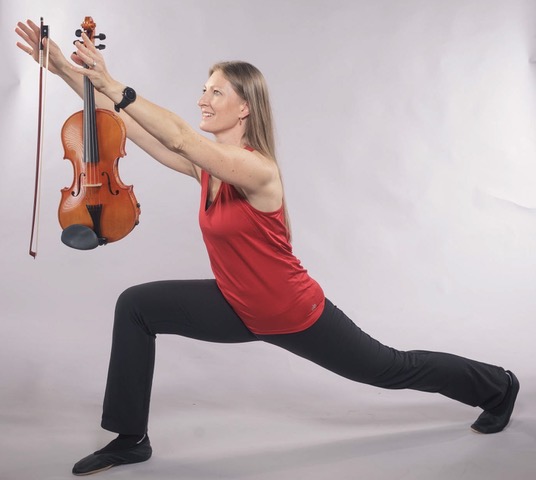 Heidi M. Mantere foto by Jukka Rapo
Theme meals:
Meet and Eat organizes different theme-, seasonal- and other servings, made with the best ingredients in addition to a regular buffet:
Smörrebröd
Smörrebröd is a delicious, easily enjoyed alternative. Here are the options for a Smörrebröd-sandwich:
Multigrain bread *)
Lactose free butter spread
Green salad
Plenty of giant shrimp
Boiled egg-half
Self-made Rhode Island chili sauce
Dill, piece of lemon
Price: 12,50 € / pc (incl. VAT 14%)
Multigrain bread *)
Lactose free butter spread
Green salad
Avocado
Plenty of thin gravlax slices cut from a big salmon
Self-made "butler sauce" with mustard
Dill, piece of lemon
Price: 12,50 € / pc (incl. VAT 14%)
Multigrain bread *)
Lactose free butter spread
Green salad
Granny's pickles
Plenty of thin roastbeef slices
Curry-based sauce
Fresh horse-radish, roasted and shredded onions
Price: 12,50 € / pc (incl. VAT 14%)
*) Other bread options available
Minimum order: 150,00 € (incl. VAT 14%)
Delivery and serving 75,00 € (incl. VAT 14%)
Orders must be placed at least three working (M-F) days before the event!
Food servings for Sauna
Sauna evenings traditionally include sausage-eating. It can be enjoyed using these options:
A) Traditional sausage serving
Traditional Finnish sausage
Sausages made from game
Foreign delicacy sausages (for example, truffle salami)
Potato salad
Pickles
Roasted and shredded onion
Variety of mustards
Baguette
Chips
Price for 10 people 550,00 € (incl. VAT 14%) + delivery and serving
B) Tailored serving for sauna evening
Sauna evening buffet built according to your wishes, this may include sausages and garnish or vegetarian options. Tell us what you would like or ask for some suggestions!
Crab feast
Season during July-September (please ask for an offer).
Shellfish dinner
Meet and Eat's subsidiary Shellyfish (www.shellyfish.fi) imports fresh shellfish from Norway, the west-coast of Sweden and east-coast of the USA. These are the same companies, that deliver shellfish to Stockholm's reputable Östermalmshallen. A quality shellfish dinner is made from available products. The best shellfish seasons are autumn and winter!
Antipasti serving
Shellyfish (www.shellyfish.fi) imports the market's best delicacies from Italy, Spain and France. They use these products to prepare unique and diverse antipasti creations.
Fingerfood
Fingerfood for formal and free-form events.
Soup- and casserole dinner
Variety of delicious fish-, shellfish, and vegetable soups made from quality ingredients. Casseroles are produced with ingredients according to client's selection, also with meat and game. Bread is served with soups and rice with casseroles, unless agreed otherwise.
Tell us your wishes and Meet and Eat will make suggestions tailored specifically for your event!
Contact:
Meet and Eat
Torsten Bergenheim
E-mail: orders@meetandeat.fi
Phone: +358 400-504 570